This week I'm doing something a little different. Part of the goal of this blog is to promote great websites and great tips for running your own online business. Here are some of my favorite tips I've come across this week and where you can read more: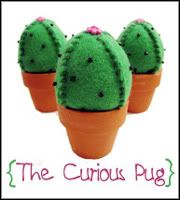 "Fill out your profile and have clear store policies set up. If you can, always try to include a return policy. Not having one may scare a buyer off."
(About advertising)

"
Don't overspend. There's no point in spending $100 per month on a site that doesn't reach your target audience

."
"Get in touch with your local SBA, state government, or chamber of commerce to find out exactly what you need to do from a legal standpoint to get started as a business. You need to make sure you are clear on taxes and any permits and licenses you may need."
I've also participated in quite a few virtual labs and chats on Etsy in the past week. This is some of what I've learned:
1. Facebook ads allow you to set your own price and can be a successful way to get traffic to your shop.
2. Packaging is important. Consider saving one of your photos to show your potential buyers how professional your packaging looks in order to convince them that your item will make a nice gift.
3. You should advertise offline for your online business. Hand out your business cards and if you're shy, stick to posting your information around in different shops and businesses.
4. Wear your product. When you get compliments, give out business cards. Be a walking advertisement for your business (if feasible).
5. Everyone's business is different and so is everyone's advice. Don't just take every piece of advice you get - be selective and do what you think will work for you.
Take place in the virtual labs on Etsy yourself by going to this link: http://www.etsy.com/virtual_labs.php.
Have any great tips or things you've learned this week? Post your ideas and tips in the comments!
Until next time,
Elle